Re-opening soon.
Please see further details below.
COVID-19 Update
In line with government regulations Kilmainham Gaol Museum is currently closed. We hope to re-open to visitors as soon as the restrictions on guided tours are eased.
Once we have a confirmed re-opening date, we will post it our website and social media, and tickets will then be released online. 
Thank you for your patience and understanding. We look forward to welcoming you to Kilmainham Gaol very soon.
Kilmainham Gaol opened in 1796 as the new County Gaol for Dublin. It closed its doors in 1924.
Today the building symbolises the tradition of militant and constitutional nationalism from the rebellion of 1798 to the Irish Civil War of 1922-23. Leaders of the rebellions of 1798, 1803, 1848,1867 and 1916 were detained and in some cases executed here. Many members of the Irish Republican movement during the Anglo-Irish War (1919-21) were also detained in Kilmainham Gaol, guarded by British troops. Names such as Henry Joy McCracken, Robert Emmet, Anne Devlin, Charles Stewart Parnell and the leaders of 1916 will always be associated with the building. It should not be forgotten however that, as a county gaol, Kilmainham held thousands of ordinary men, women and children. Their crimes ranged from petty offences such as stealing food to more serious crimes such as murder or rape. Convicts from many parts of Ireland were held here for long periods waiting to be transported to Australia. Kilmainham Gaol Museum is operated and managed by the Office of Public Works.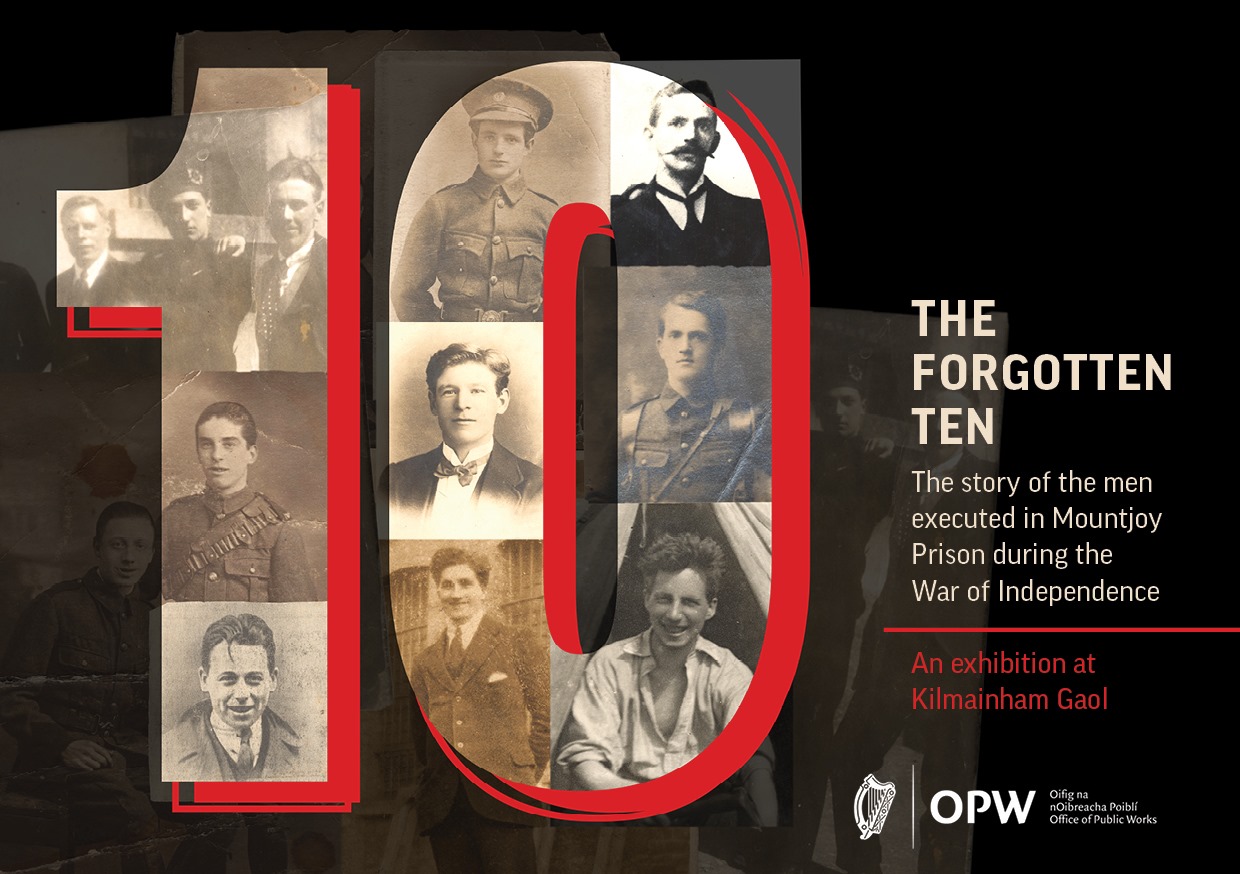 The Forgotten Ten – A War of Independence centenary exhibition
As the War of Independence progressed throughout 1920 and 1921, twenty-four men were executed in Ireland by the British Administration. Fourteen were shot by military firing squad in counties Cork and Limerick, as both counties were under martial law at the time. In Dublin, however, where martial law did not apply, ten men were hanged in Mountjoy, which was a civilian prison. A new exhibition in Kilmainham Gaol Museum looks at these latter executions and the men who would become known as 'The Forgotten Ten'
Please see The Forgotten Ten for further information.
The exhibition is currently closed to visitors.
Guided Tours –  closed to visitors until further notice
Entrance to Kilmainham Gaol is by guided tour and is managed through timed tickets. Online booking is required. Please do not travel to Kilmainham Gaol if you have not booked tickets. Cancellation tickets for the day will be released online between 9:15am – 9:30am.
Please note that the online system is for use by individuals and not for group bookings.  Please refer to our terms and conditions. Further information on tours, tickets and facilities can be found on Plan a Visit & Frequently Asked Questions.
Educational School Visits
Kilmainham Gaol Museum offers free educational visits for primary and secondary schools. Please read our Schools Information Page before requesting a visit.
Please note that we are not accepting school bookings until further notice.
Resources for Primary and Secondary schools can be found on our Investigate/Education page.
Group Bookings 
Please note that we are not accepting group bookings until further notice.
Kilmainham Gaol Museum welcomes requests for group bookings (10 or more people). All requests should be made by email to kilmainhamgaol@opw.ie
Groups should not purchase tickets using the online booking system, as this is for use by individuals and independent visitors only. Please refer to our terms and conditions.
Kilmainham Gaol on Lockdown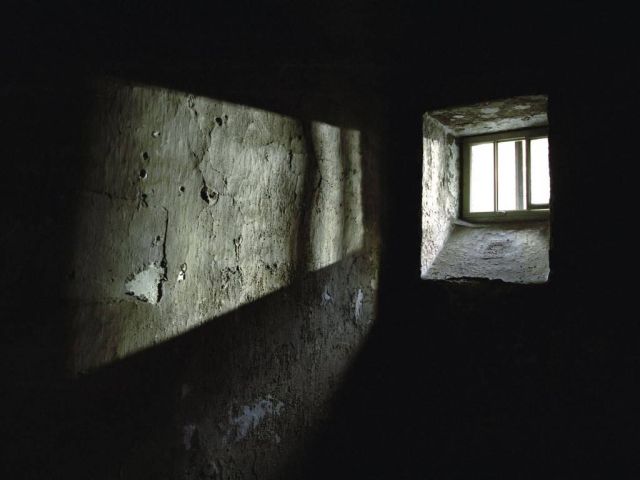 Explore the Gaol through our series of Kilmainham Gaol on Lockdown videos. Learn more about the gaol's political graffiti, take a walk through the basement, visit the prison yards and discover a hidden corridor. 
A second series of videos tell the story of the Invincibles who were arrested and held in Kilmainham Gaol, following the fatal stabbing of Lord Frederick Cavendish, newly appointed Chief Secretary for Ireland, and the Undersecretary T.H. Burke in Dublin's Phoenix Park. The series traces the investigation and events that took place in Kilmainham Gaol and Courthouse, which led to the execution of five members of The Invincibles the following year.
Full captions and copyright information for all images can be found in the Galleries. If you would like to use any of the images you see on this website, please contact us.
Any links to external content on this website are there for reference purposes, and do not imply endorsement.