The Casement Diaries – Authenticity and Homosexual Identity by Jeffrey Dudgeon
Kilmainham Courthouse, Friday 18 March at 6:30pm
 Ireland provided the two most famous gay men of the 20th century. Oscar Wilde's sexuality was not in doubt, certainly after the trials. Roger Casement's remains a contended issue to this day, over a century after he was executed for treason. Indeed, the debate seems to be heightening as anti-revisionist histories gain ground. So was he gay, homosexual, an MSM or a saintly nonsexual? Why was he an advanced liberal and an Irish separatist yet also a knighted British diplomat? Disputing the authenticity of his Black Diaries is a cottage industry of growing proportions so should the LGBT history community take a stand in the matter? Casement certainly puts the sex back into homosexuality when it comes to reading his private diaries. There is nothingelse like them before the war for descriptions albeit terse of both sex and cruising. However, his status or sexual identity goes without discussion in the material that isavailable. Assessing the evidence is one thing but expecting judicial certainty 'beyond a reasonable doubt' is quite another. Roger Casement is a study in how famous gays come in from the margins and how Ireland has found it difficult to cope.
The lecture will take place in the atmospheric surroundings of the former Courthouse in Kilmainham, next door to the Gaol where fourteen of the leaders of the 1916 Rising were executed.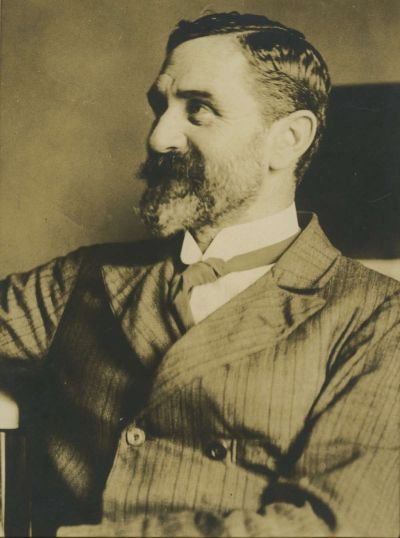 Jeffrey Dudgeon has held office in the Northern Ireland Gay Rights Association since its foundation in 1975. He was the successful plaintiff at the European Court of Human Rights in Strasbourg in a six-year case whose 1981 judgment on Article 8 relating to the right to a private life led to the passing of the October 1982 law decriminalising consenting, adult, male, private, homosexual behaviour in Northern Ireland. This was a European first. In 2002 he published Roger Casement: The Black Diaries – With a Study of his Background, Sexuality, and Irish Political Life. A second extended edition came out in 2016 and a third in 2019. His book, H. Montgomery Hyde: Ulster Unionist MP, Gay Law Reform Campaigner and Prodigious Author came out in 2018. Jeff continues to work on gay law reform issues, and with police on crimes against LGBT persons, and assisting those in legal difficulties. He was awarded an MBE in the 2012 Honours List for "services to the lesbian, gay, bisexual and transgender community in Northern Ireland." He continued getting reforms like civil partnership, sexual offence equality and reduced age of consent laws extended to Northern Ireland. Elected as an Ulster Unionist Councillor to Belfast City Council in 2014 for the Balmoral DEA, he lost his seat to the DUP in May 2019.